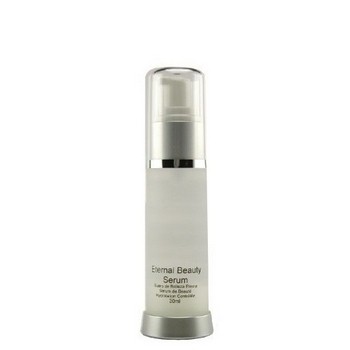 SKIN TYPE: ALL SKIN TYPES / ALL SKIN CARE REGIMEN

PACKAGING: AIRLESS PUMP BOTTLE

Net Wt. 30ML

A clear, luxurious serum formulated with fortifying lipids that help to seal and protect the skin's moisture balance. Sphingolipids and silicones are combined in a rich formulation to help create a smoother-than-silk surface prior to makeup. Lipids helps to renew the skin's barrier function thereby reducing precious moisture loss.

APPLICATION:

Apply 1-2 drops over a cleansed skin. Allow to absorb and dry before makeup application.

KEY INGREDIENTS:

Sphingolipids: Appears to work with the cellular system in providing a restorative effect on a damaged or disturbed corneum layer. Cyclomethicone: Provides a silky, smooth feel to this product, is a non-comedogenic emollient in the form of silicone that can deliver active ingredients. Dimethicone: Helps to condition and protect the skin against moisture loss ( a skin protectant & emollient). Ceramides: Forms a protective barrier and reduce the natural water loss. Helps repair the corneum layer in cases of dry skin and improve skin by hydration.

FEATURES & BENEFITS:

Delivers oil-free moisture enhancers to dry & combination skin.

Contains lipids that are important for the healthy structure and function of the corneum layer.

Intercellular lipids provide a protective barrier seal to the skin's surface protecting the skin from environmental free radicals.

Helps to decrease the appearance of gine lines.

Discourages dryness and flaking.

A perfect base for a flawless makeup.

Helps to repair the moisture barrier of the skin.

Helps to increase skin smoothness.

Paraben Free formula.

INGREDIENTS:

Phenyl Trimethicone, Cyclopentasiloxane, Dimethicone, Cyclotetrasiloxane, Dimethiconol, Tridecyl Trimellitate, Sphingolipids, Ceramide-3, Cholestrol.