HIGHLIGHTING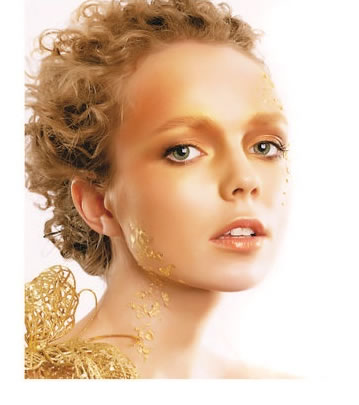 Highlighting your face makes your skin glow and adds an overall healthy appearance. It also helps minimize or maximize any features on the face. This helps you create that perfect look you see in magazines that we all want to have.
When you are highlighting you must always go with either using the same color of your skin tone or lighter, but never darker. The highlighting color used on the face needs to contain a slight shimmer. The area you should always highlight is straight down the nose, underneath the brow, the top of the cheek bones (with a straight face), a tiny bit in the left of the forehead, and around the jaw line.
Achieve this look with our new baked bronzing powders using our Face on the Glo, J Glo, Summer Glo, or Caribbean Glo. These colors are suitable for all different skin tones choose the one that fits you best. Highlighting the face brings it to life!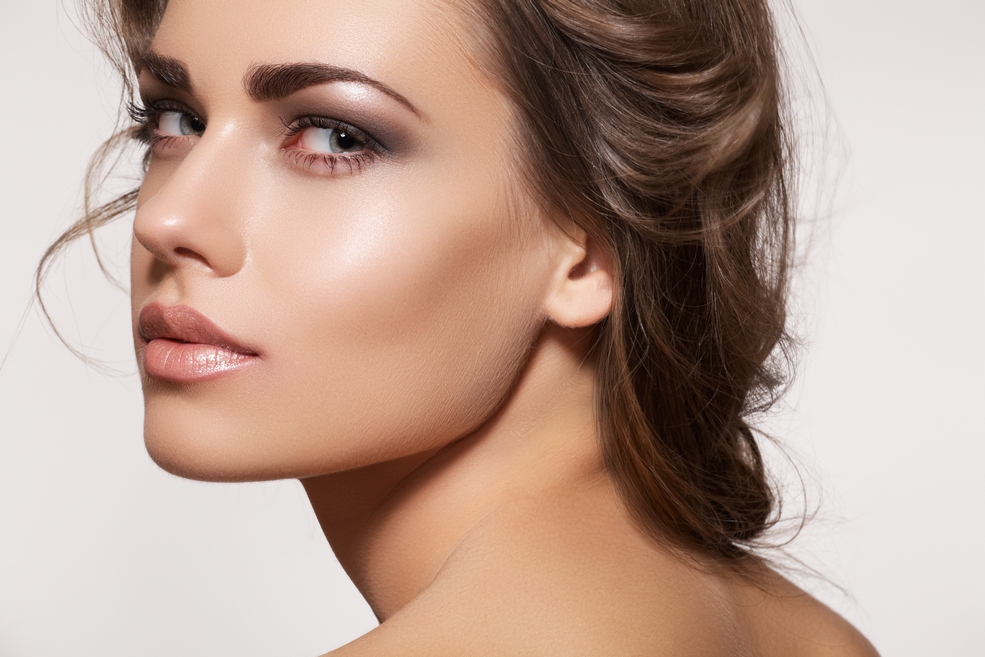 Bonus tip: Applying a highlighter to the middle of the top lip (the cupids bow) will make the lips pop and create the lips to appear fuller.
Our NEW Baked Bronzing Powders make highlighting those specific areas on the face a work of art. These compacts are mess free, easy to blend, and with a swipe of our Kabuki brush go on with ease. To accomplish look on above picture try our J Glo, or our Caribbean Glo Baked Bronzing Powder